Catalyst University- Biblical Counseling
April 30th - June 18th, 2018
$25
Catalyst University is the higher learning institute of CATALYST CHURCH designed to equip disciples to disciple others.
Biblical Counseling is a 7-week course to equip you with an understanding of how God changes people and help you discover how to become an instrument of change in His hands. The emphasis will be on the heart and discipleship rather than traditional counseling.
Location: CATALYST CHURCH Glendale Campus
// Childcare Provided
JR. High | Summer Camp 2018
June 3rd - June 7th, 2018
$200
If you are being honest, have you ever felt like you are not enough? You may feel like you aren't as funny, athletic, popular, smart or cool as others. Everywhere you look you see examples of what appears to be perfection. There are athletes who are praised for giving 100%. Musicians who are idolized for spending countless hours becoming experts on their instruments. We are told we must give our all and be the best. Anything less than 100% is unacceptable.
This summer at UCYC we will unpack what it looks like to live life at 100%. We will follow Jesus' difficult journey to the center of the ancient near east where nothing seemed to stop him from living at 100%. Together, we will explore the mystery of His life in us and how His 100% can be ours.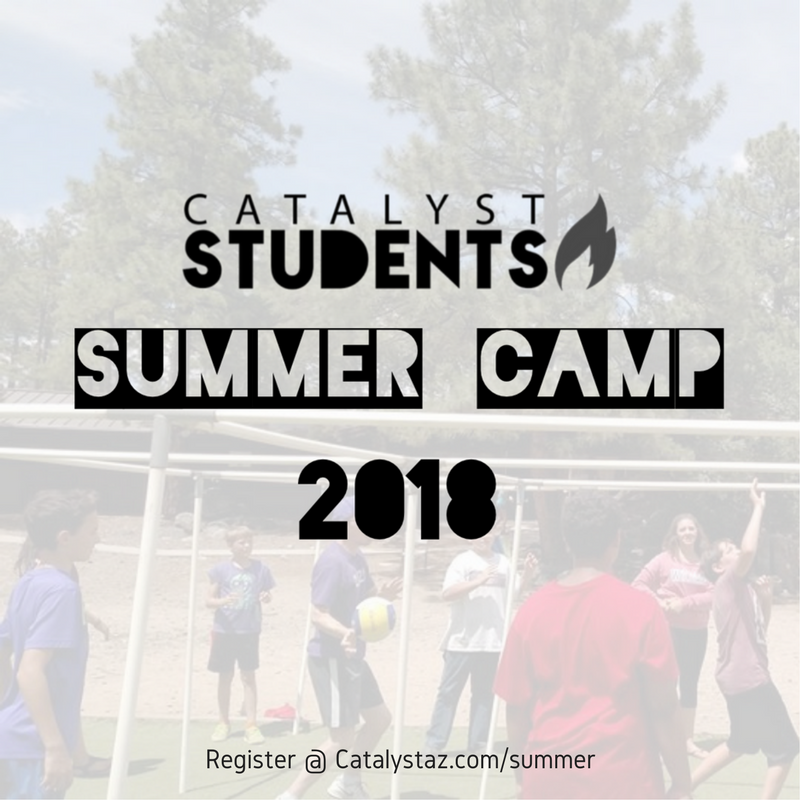 HIGH SCHOOL | Summer Camp 2018
June 28th - July 2nd, 2018
$200
Parents
A typical day includes small group time, reflection, morning and evening teaching and worship, and many options for team competitions and outdoor recreation. We create an environment to foster the true heartfelt transformations that only the Lord can deliver, while providing opportunities for campers to encounter God in real and powerful ways.
Students
The UCYC MEGA summer camp is built with you in mind, offering Biblical teaching, worship and reflective time combined with tons of crazy-fun group recreation in the great outdoors (think: zip lines, hiking, swimming, climbing and more). Meet new friends who share your Christian values – and who also love having fun in nature!