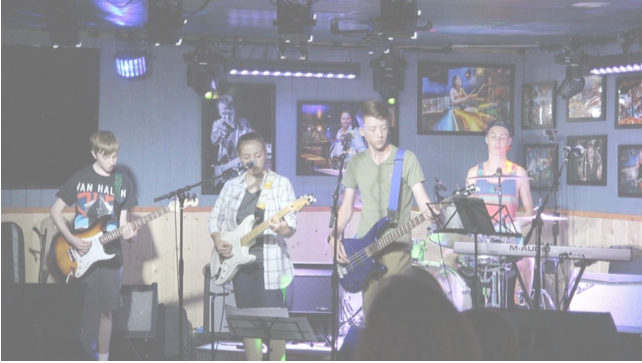 Catalyst School of Music
July 19th - July 26th, 2018
$0 - $20
Students entering 6th to 12th grade, come ready to participate and learn the ins and outs of a worship band rehearsal. You will also know the purpose behind your instrument within a band context and ultimately enjoy making music and worshipping with friends!
Phoenix Baptism
August 5th, 2018
Baptism is an outward expression of the inward decision to follow Jesus Christ. The next baptism is Sunday, August 5th and will take place after our first two services in the Courtyard.
Register today, choose which service and you will receive further instructions for your special day to celebrate new life in Jesus.
Phoenix Campus 3830 N. 67th Ave Phoenix, AZ 85033
Marriage 101
September 12th, 2018
Wednesday, September 12th
7:00pm-8:15pm
Phoenix Campus
Conference room
*Childcare provided
Whether your marriage is in need of a tune up or you're preparing to get married, Marriage 101 is for you.
Marriage is an adventure. Join us for an evening packed with the tools and resources you need to make it a great adventure. Marriage 101 is a one-time class that covers topics such as communication, conflict resolution, 5 Love Languages, personal finances and much more.
*Marriage 101 is a part of the pre-marital coaching requirements for getting married at CATALYST CHURCH and/or by a CATALYST CHURCH Pastor.