Phoenix Baptism
June 3rd, 2018
Baptism is an outward expression of the inward decision to follow Jesus Christ. The next baptism is Sunday, June 3rd and will take place after every service.
Register today, choose which service and you will receive further instructions for your special day to celebrate new life in Jesus.
Phoenix Campus 3830 N. 67th Ave Phoenix, AZ 85033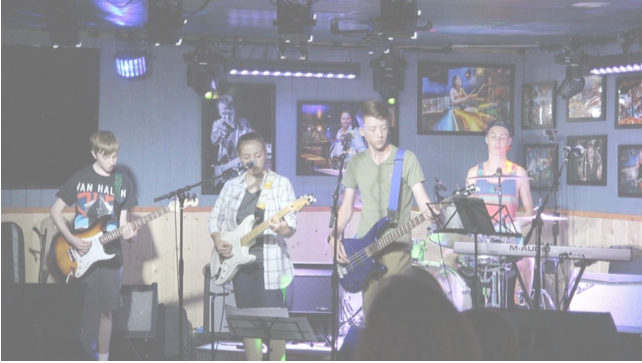 Catalyst School of Music
June 14th - July 26th, 2018
$0 - $20
Students entering 6th to 12th grade, come ready to participate and learn the ins and outs of a worship band rehearsal. You will also know the purpose behind your instrument within a band context and ultimately enjoy making music and worshipping with friends!
Marriage and Family Conference
June 22nd - June 23rd, 2018
$0 - $35
Whether you're married, single, divorced, have kids or not, in any other season of life - this conference is for you! We will explore the real challenges and struggles that life throws at you. You will be equipped with biblical truth and practical tips to help you have the kind of family that you have always wanted.
The Marriage and Family Conference will have main sessions, breakouts, and workshops, along with worship and small group discussion.
Join us for this amazing conference at the Phoenix Campus for an experience that will change everything!
Conference Topics
Blended Families
Marriage
Single Parenting
Communication
Conflict Resolution
Practical Parenting Tips
Money Challenges
and many more!
Workshop Sign-ups: Check back May 31, 2018
FAQs
Where will the conference be held?
The Marriage & Family Conference will be held at CATALYST CHURCH (Phoenix Campus - 3830 N. 67th Ave, Phoenix, 85033).
Is there something for my kids?
Yes, there is an amazing kids program designed for kids entering kindergarten through fifth grade.
There is childcare for infants through 4-year-olds.
Is this conference about marriage or about parenting?
Both, the Marriage and Family Conference will cover parenting, marriage, single parents, blended families, communication, finances, conflict resolution and much more.
What food is provided during the conference?
Friday evening snacks and dessert will be provided. On Saturday there will be a continental breakfast, boxed lunch and snacks, and coffee throughout the day. Food will also be provided to the children in childcare and the kids program.
What if I can only come to a part of the conference?
If you cannot attend the entire conference you will miss out on a lot of great teaching and connecting but you are still welcome to come when you can. The price of the conference remains the same, whether you can attend the entire conference or not.
Register today and save!